Real Client Testimonials Alberta Canada
Wedding & Engagement Package
We are so happy we went with Kaley for our wedding photos! She was very professional, organized, and easy to work with. The photos turned out incredible and exceeded our expectations!
- Nicole & Levi
Edmonton, AB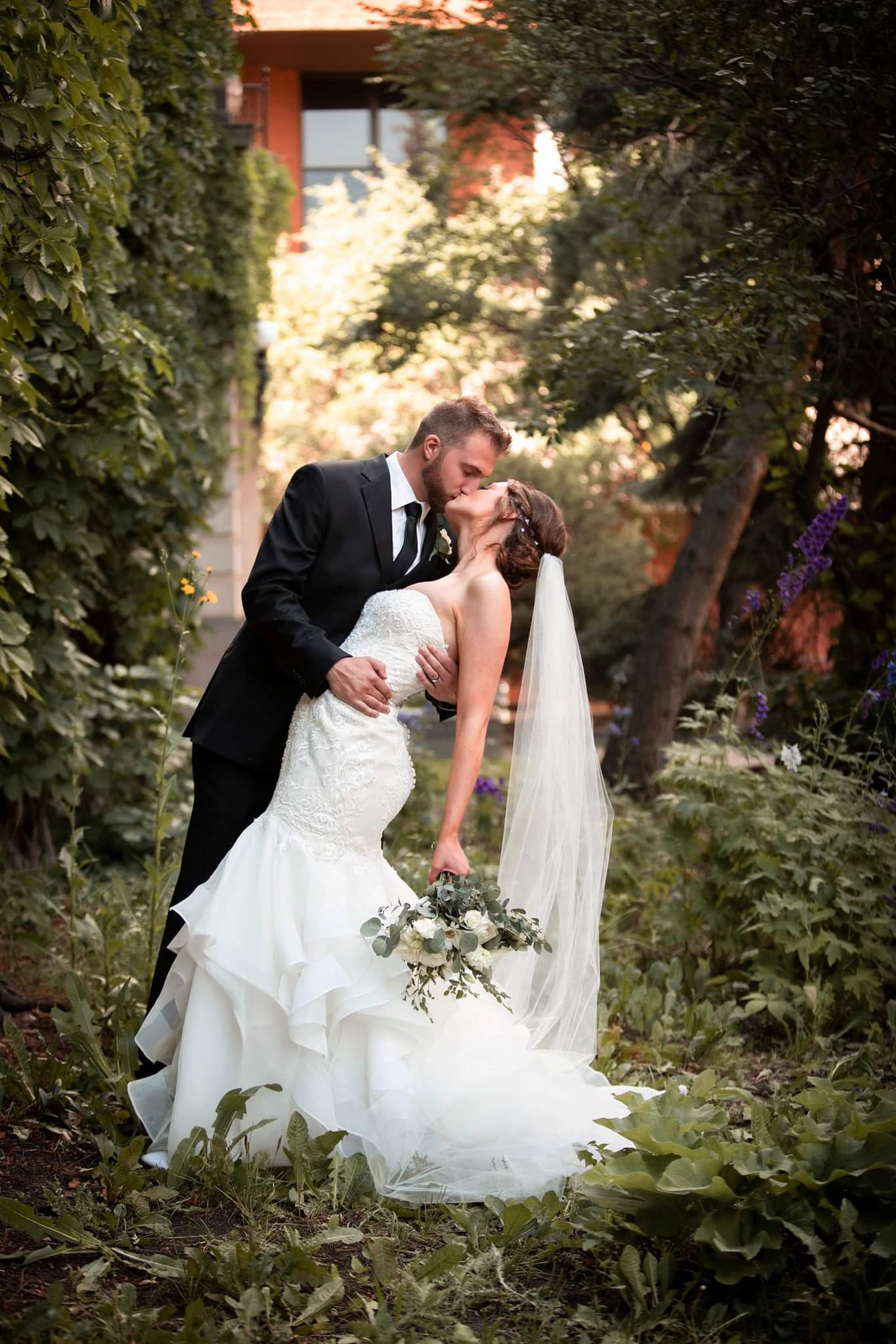 Wedding & Engagement Package
We used Kaley and her amazing team for our wedding in June. Extremely helpful through the planning process with engagement photos included. Her personality was so easy to feel comfortable and be yourself around. We absolutely LOVE our wedding photos and there was no shortage of them! Would definitely recommend!
- Alice & Colin
Edmonton, AB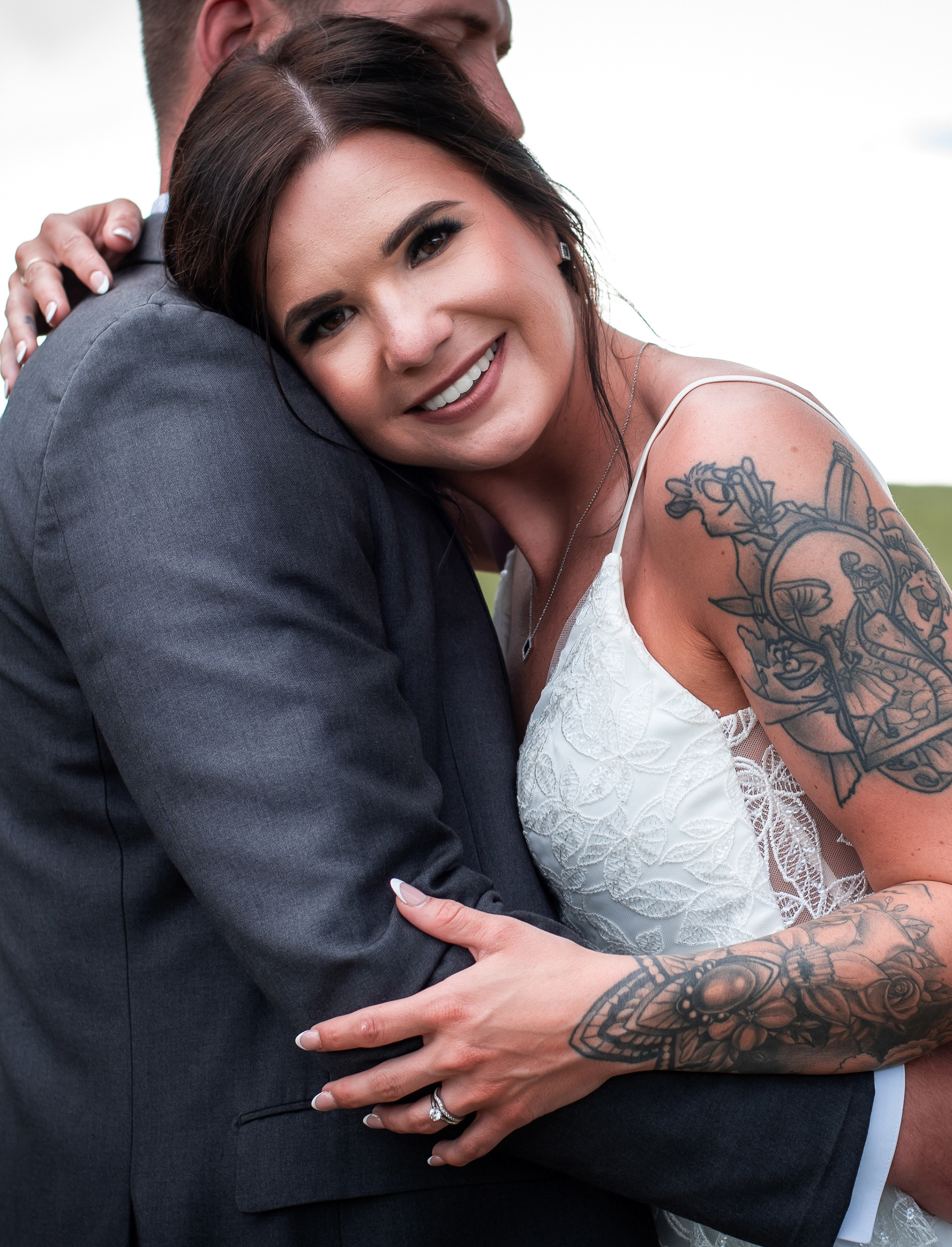 Wedding & Engagement Package
My whole experience with Kaley from start to finish was seriously amazing. Being a COVID bride plans changed a few times and she was SO accommodating to make date, time, and even location changes for us. She worked with our budget and timeline the whole way, made suggestions and kept in contact for our whole 2.5 year engagement. Our engagement photos were absolutely gorgeous as well as our family shoot we did. I have only seen one photo so far from the wedding, which she uploaded the same day, and it is stunning, if the other photos she took are only half as good I would still be over the moon happy! Kaley has no issues reining in a rowdy wedding party, getting everyone to focus and pose correctly. The poses she gets you into may feel awkward at the time but they are 100% worth it and turn out gorgeous. I love that she asked in advance what my insecurities were and made sure that the photos didn't highlight them, as a bigger girl, with lots of self image issues this was amazing to me! I honestly can't say enough good things about Briar Rose Photography and the owner Kaley, she was by far the easiest vendor to deal with, the most responsive, and her photos are absolutely gorgeous. I will be using Briar Rose Photography for any other photo requirements I may need and I 100% recommend them to everyone as their wedding photographer!
- Katelyn & Chris
Edmonton, AB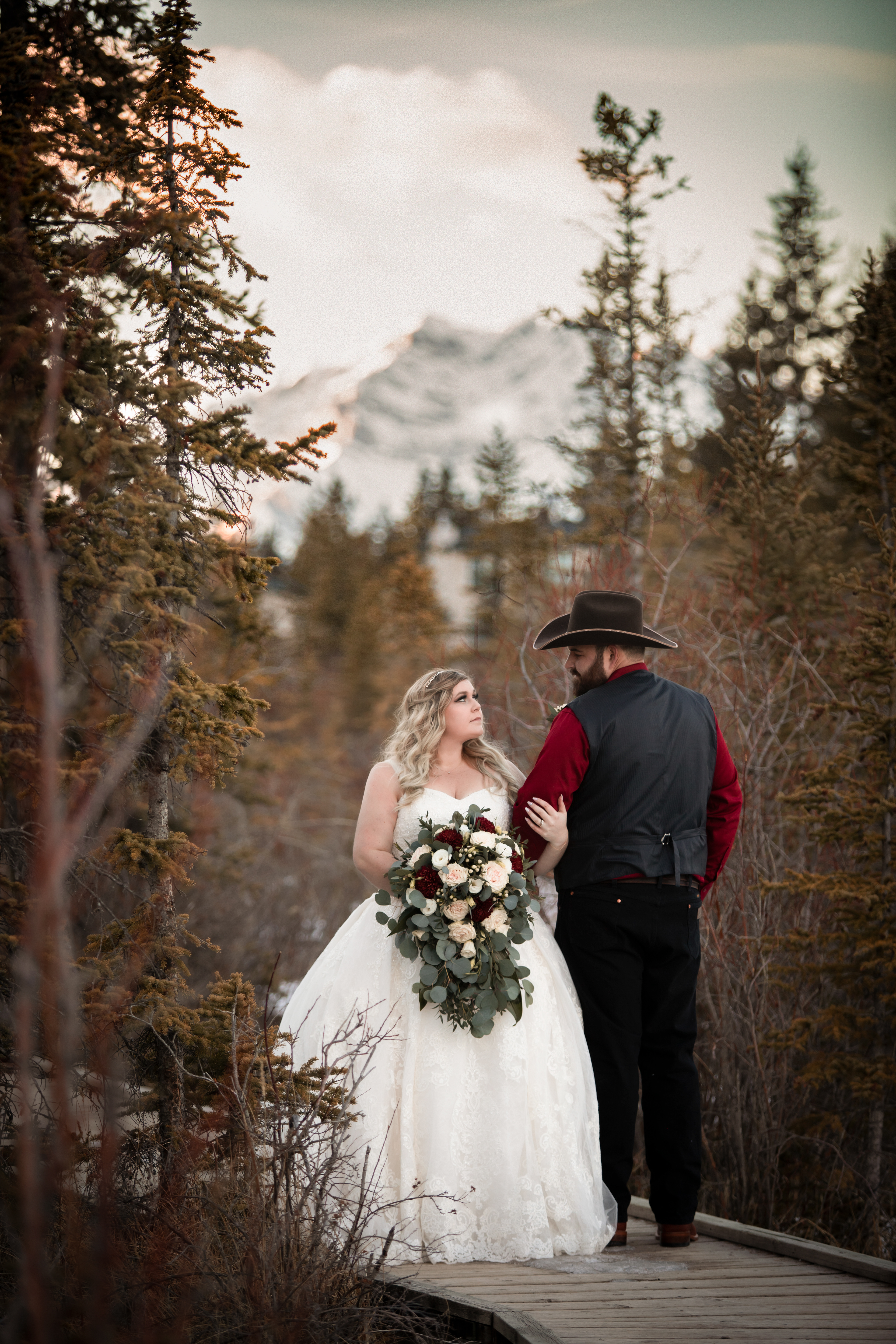 Couple's Session 
While I can't say enough about how much I enjoyed working with Kaley, I could say even more about the quality of the photo's I got. Kaley is very professional, creative and talented photographer and I can't recommend her highly enough.
- Lena
Edmonton, AB
Wedding & Engagement Package
We loved working with Kaley. Having my wedding canceled last minute due to covid was a nightmare, but Kaley was so flexible and let us reschedule our date (more than once). When we finally had our pictures, she easily had us laughing and showing our true selves, not just staged, stoic photos. She also is so knowledgeable, and was able to suggest flattering poses so we looked our best. Her editing is where she shines, we were blown away by the final result and love every single one of our photos! I highly recommend working with briar rose photography and we will be back for future life events!
- Kelly & Josh
Edmonton, AB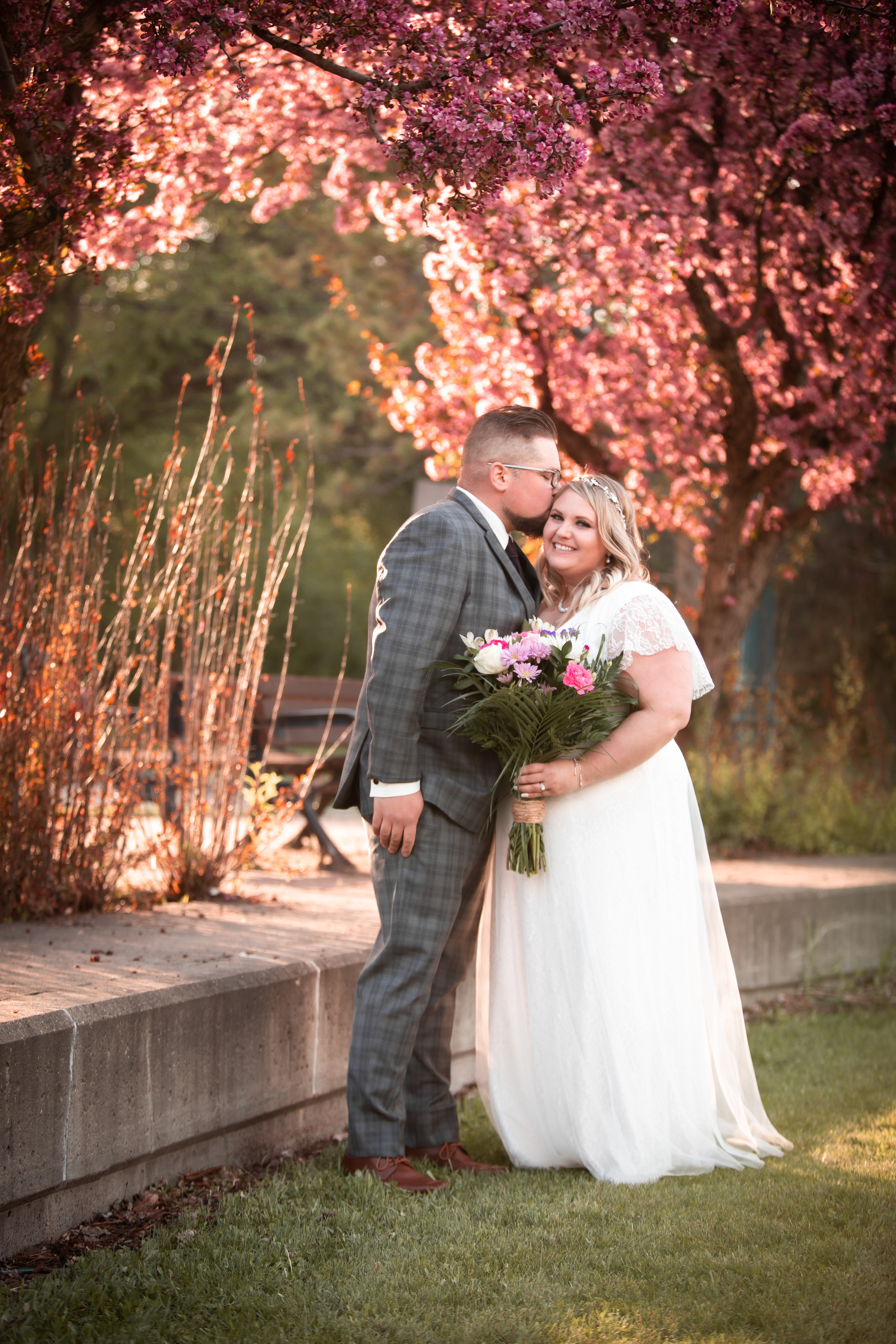 Single Session

I absolutely loved working with Briar! She made the shoot go by so smooth by her dedicated preparation and of course, eye for photography!!
And the photos...WOW WOW WOW😍 The quality was precise, the posing was perfect, and the wait time for photos was way MORE than reasonable!
I would highly recommend Briar to ANYONE for whatever photoshoot desires they may have! She can turn one dream inspo picture into a breathtaking reality!

Edmonton, AB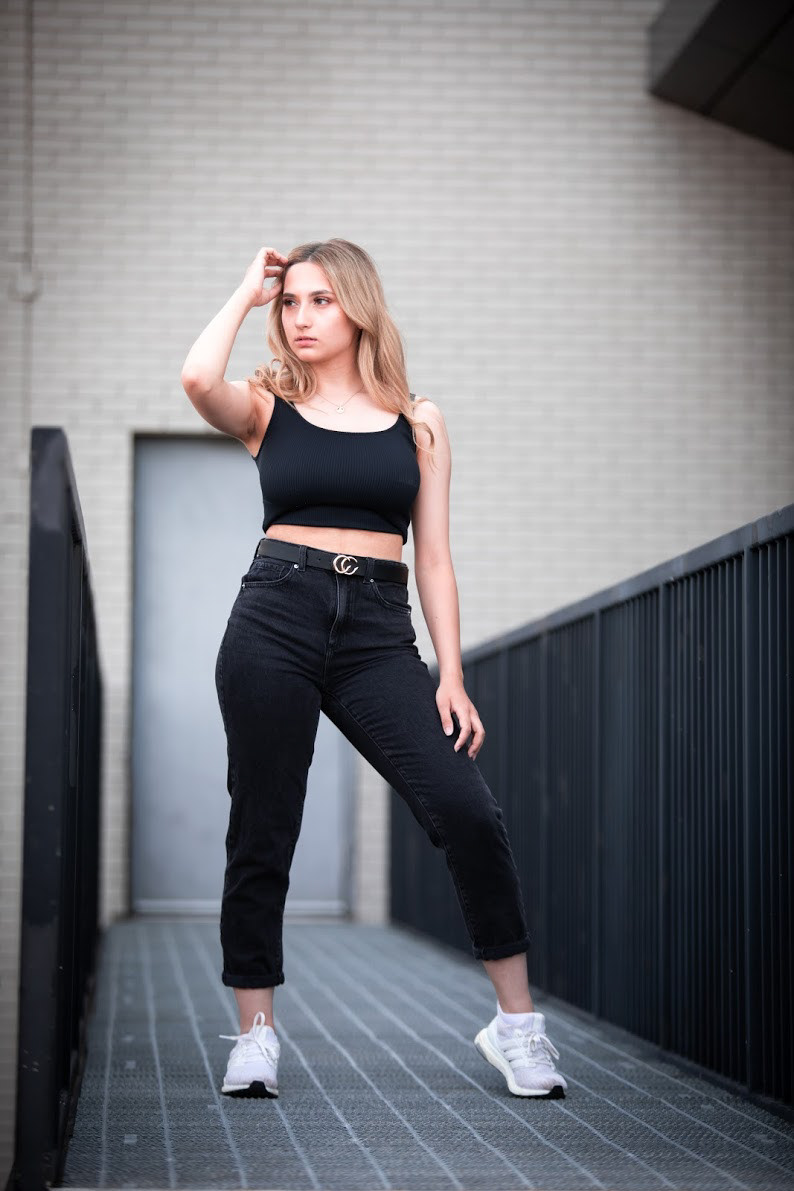 Dragon Art
Such an amazing woman to work with. The atmosphere was relaxed, comfortable and she went above and beyond. I highly recommend her for any photos needed!
- Jenn
Edmonton, AB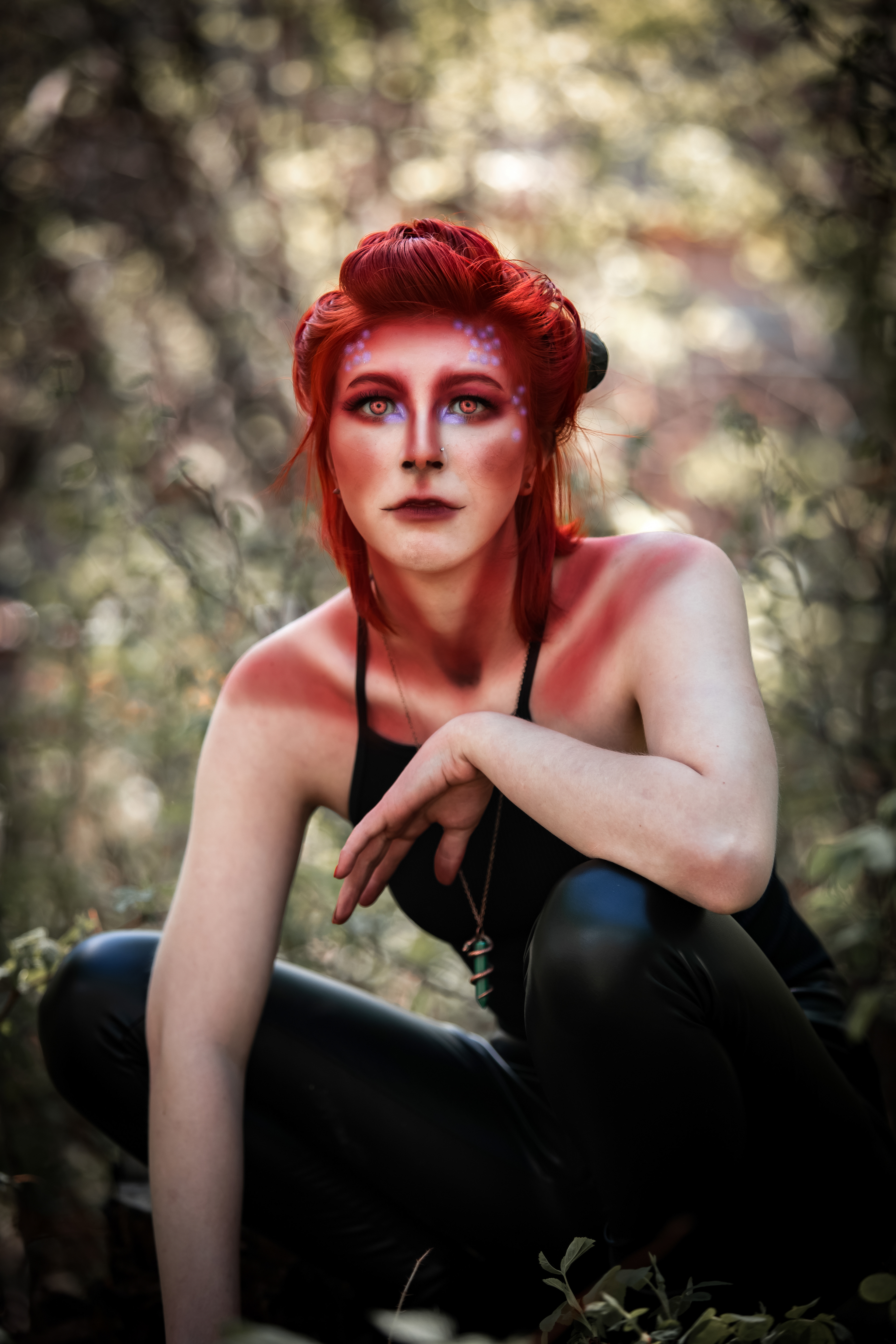 Wedding & Engagement Package
From our first phone call to still after the wedding I always tell people I enjoyed working with Kaley and that I could see us being friends!!
My engagement photos blew people away and our still my favourite. My wedding photos are absolutely beautiful and I daily get comments on them and how nice they are! Briar Rose takes beautiful photos, I had the chance to work with two girls from their group and was not disappointed. I look at my photos from my wedding day and feel absolutely perfect and that's how every bride should feel when she looks back at her photos!! XO
- Tara
Edmonton, AB
Family Session
My hubby and daughter and I had our maternity photos taken with Kaley-lynn. She was soo much fun to work with and so kind. She had us laughing and doing things out of our comfort zone which made all the difference in the world to making our photos turn out amazing!!

Thank you ever so much for such a fun afternoon and for all your hard work in creating such beautiful photos for us!!
Edmonton, AB
Wedding & Engagement Package
It's my 1 year anniversary and I'm looking at all my wedding pictures and I love them so much!! Kaley is creative and has such an eye for detail. She is a delight. Thank you again!!
- Jennifer
Edmonton, AB
Family Session
What an amazing job with our family photo's. Kaley really captured the perfect moments with my daughters and I. I would recommend her services 100% and cannot wait to rebook a couple's session this spring.
Edmonton, AB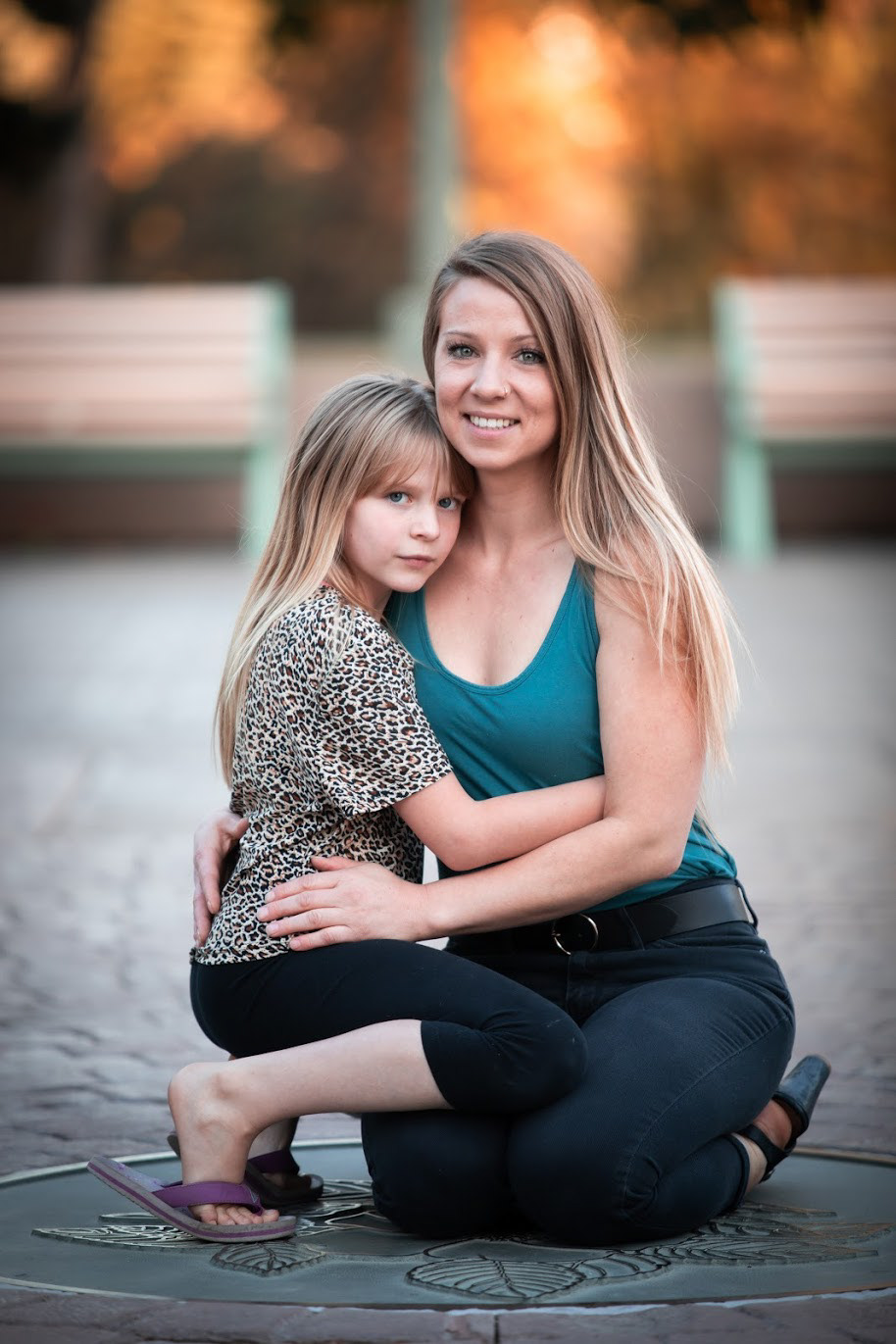 Wedding & Engagement Package
Kaley-lynn and her team are incredible! From the first phone call I felt comfortable putting my wedding pictures in her hands. She has a vibrant personality that shines through in everything she does. She got my fiancee to come out of his shell during our engagement pictures and they turned out so beautifully! Cut to our wedding day...Kaley-lynn and Ashley made us all feel comfortable and so,SO beautiful. We could not have asked for more beautiful pictures! I am so grateful for the memories that will last a lifetime thanks to this wonderful lady and her company! Looking forward to the next occasion for pictures so we can meet again.
-Kieva
Edmonton, AB
Engagement Session
I have used Briar Rose Photography for a number of special occasions already and Kaley always does an amazing job of capturing the perfect memories and photos! I am so beyond happy not only how my pictures have turned out, but with the amazing time had by all. I look forward to using her services again for another special milestone!
- Lenora
Edmonton, AB
Wedding & Engagement Package
My wife and I had Kaley do our engagement and wedding photos. Having little to no experience working with a professional photographer, I didn't know what to expect. Kaley was so easy to be around and made us feel completely comfortable. I usually feel uncomfortable in front of cameras and struggle to smile naturally, but I didn't have any trouble feeling at ease around Kaley and her second shooter. We are generally quite happy with the edited photos we received and liked her personal touch.
- Steven & Kaylin
Edmonton, AB
Maternity Session
I had Kaley capture the perfection of my third pregnancy and I mean perfection at its finest. I've had 3 children and I only wish she had taken my photos for my first two maternity shoots. She's kind, sweet and incredibly accommodating with all situations, her work is phenomenal and breath taking. Thank you for the work you do and bringing joy to light in a photo.
- Amanda
Edmonton, AB
Creative Session
Kaley is an amazing photographer!! She is also a very talented graphic designer who has a unique eye for creativity. She delivers outstanding quality of service and products. Her work is very clean and professional. She creates projects that helps the client vision come to reality, while adding her own elegant touch to it. I highly recommend Briar Rose Photography and Design!
- Molieka
Edmonton, AB
Wedding & Engagement & Maternity Package
Kaley is very professional, outgoing and always gets you laughing. She makes things very comfortable when you don't know what to do in pictures making is easier for your husband or us wives! I hired Kaley for my wedding 3 years ago now and from day one I knew it was meant to be. After getting off our first phone call it was like we had known each other forever. She helped answer all the questions I had, she was super friendly and understandable. Once she was hired we did our engagement photos, they were amazing! Then it just got better and better after seeing my wedding photos! I recently hired her for my announcement and maternity pictures and let me tell you... you'll be blown away by her amazing work! I can say you will definitely be over joyed hiring her and will come back for more!! If I could give more stars I would!
Edmonton, AB
Wedding & Engagement Package
"Briar Rose Photography will not disappoint. Kaley's professionalism, organized structured business and detailed contracts were just some of the amazing points which complimented her incredible photography skills.
Even in -40 weather she is willing to accommodate and inspire. The sneak peaks we got throughout our engagement and wedding sessions were breathtaking. Unbelievable, if you already think you look amazing, the perfect touches and adjustments create absolute art.
My husband and I were both in awe when we received our finished images. Her sneak peaks give you the best anxiety possible as you won't be able to contain your excitement to see the next photo. Kaley is wonderful to work with, along with her assistant Ashlee. Kaley answered calls, texts and emails with enthusiasm Every. Single. Time! 
I hope to have Kaley do more of our photos in the future and would recommend 10/10."
- Mary & Josh
Edmonton, AB

Wedding & Engagement Package
"From the first phone call I knew instinctively that Kaley was different. 
I immediately felt at ease in the process of seeking a photographer for my wedding. Our dream was timeless, classy and unique. Briar Rose gave us all we wanted and more. 
I am in love with the crisp and flawless attention to detail, the use of laughter to bring out who we are as a couple and the willingness to see the beauty in every environment. Kaley was worth every cent.
 I'd recommend Briar Rose Photography to anyone and I'd even go as far as to make you a bet that you will not find a more professional and kind hearted woman to take care of all your special details for any event you want her to capture. 
Absolutely loved working with her and look forward to being behind her camera lenses in the future."
- Julie & Ray 
Edmonton, AB
Wedding & Engagement Package
"My husband and I did your engagement and wedding photos with Briar Rose, it was our first time ever doing professional photos. We were both nervous, but Kaley- lynn made our experience something to remember, she brought both of your personalities out. Her professionalism and quality of photos are outstanding."
- Tynisha & Nate
Edmonton, AB
Branding Package
"I think Kaley is the most passionate and caring photographer/graphic designer I have ever met! She pours her heart and soul into all of her work. She had me answer a few detailed questions and then brought my business logo to life for me and it was even better than I imagined! She is always my first recommendation to anyone who asks about photos or graphic design projects."
- Hailey 
Calgary, AB
Family Session/ Watermelon Mini Session's
"Fabulous experience! Kaley has done several photo shoots for me. Each time is a relaxed & fun experience. There is always a quick turn around on photos! She always captures the moment in a beautiful way! Kaley is my FAVOURITE photographer!"
- Kristin 
Trenton, Ont
Maternity & New Born Session's
"I can't say enough amazing things about Briar Rose Photography. From making everyone feel comfortable in front of the camera (especially the hubby who hates photos) to braving the frigid cold (-22C with the windchill) for an outdoor shoot,  she goes above and beyond and always captures your special moments!"
- Krys 
Edmonton, AB
Family Session
"Kaley has done photos for me a few times and they are always a 10/10! It's been amazing to watch Kaley improve her skills each time. I would definitely recommend!!"
- Jessica 
Edmonton, AB
Princess In The Park Session
"Was amazing with my daughter and the pictures are perfection. Kaley was able to redirect and keep my little occupied and smiling without effort. Further, her attention to detail comes naturally to her. Thank you!"
- Reema 
Edmonton, AB
New World Agency - Football Camp
"I hired Kaley to take pictures for a minor football camp, coached by CFL players. Kaley was on time, professional, and took some amazing shots. It was her first time shooting sports, but you wouldn't be able to tell by looking at her photographs.
She provided me with nearly 750 usable shots in a camp that scheduled to be 10 hours, but was cut short due to weather. Her edits were more than what I was expecting or needed. The turnaround time was under 2 weeks. I gave Kaley access to our social media platforms, where she posted teaser photos leading up to the release of the entire albums.
Kaley is someone I would use again for my football camps or anything else I might need pictures of. Capturing photos of moving athletes is extremely difficult and she did it without breaking a sweat!"
- Jason, Managing Director 
Edmonton, AB
Important Update: Briar Rose Photography has now been present at all NWA camps for the past seven years, and counting!